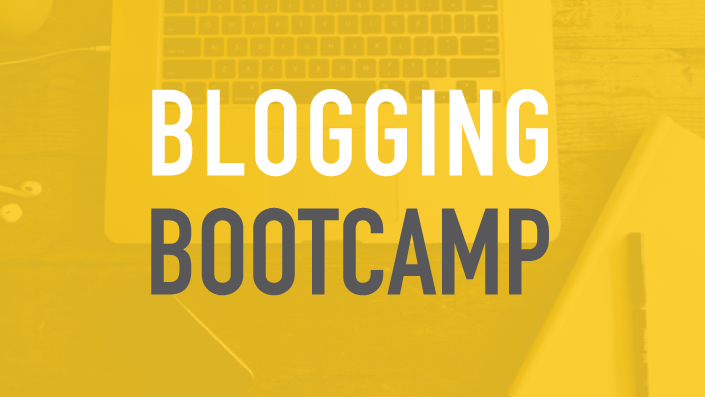 Blogging Bootcamp
A step-by-step guide to creating a professional blog that connects with the right audience
Have you been dreaming of starting a blog, but feel totally overwhelmed about starting?
Do you even feel a little bit scared about the whole process?
Introducing Blogging Bootcamp
A step-by-step guide to launching a successful blog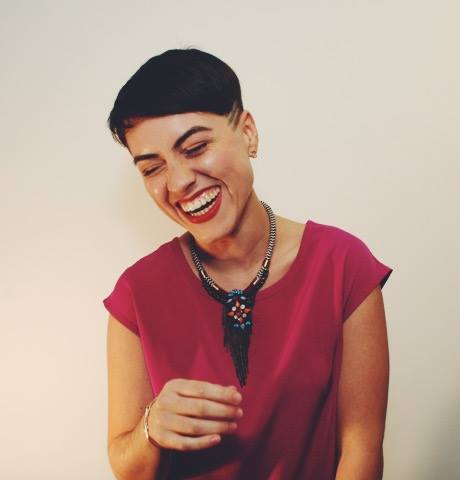 When I began Nikki's blogging course, I was nervous. I lacked the know-how on successfully starting a blog. How do I get sponsorships? How do I target my niche audience? What are SEOs and how do I integrate them into my blog? How do I schedule my blogs so that I create a solid following? There was a lot I did not know, I only knew that I wanted to write. Nikki provided practical tips, strategic coaching, and thoughtful encouragement throughout our training. I found my voice with Nikki. She empowered me to put myself out there, and for this I continue to be grateful. I now have a successful (and profitable!) blog AND have been hired by several national companies to create content for their blogs! Not only did the course exceed my expectations, but the outcome was much greater than what I anticipated. I have only Nikki to thank for this. I cannot recommend her enough.
—Debbie, Creating Truths
At The Blogger Union, we believe your blog is important. We believe it has the potential to influence the masses in a positive way. We believe there is a message inside of you.
But if you stay stuck in fear or just never figure how to get your blog going, no one will ever get to see your expression.

And we don't like that idea.
For this reason we created Blogging Bootcamp, a six-part course designed to hold your hand through the process of getting your blog up and running and headed towards business success.
Your Instructor
Nikki Novo is a Cuban-American self-help author and inspirational speaker. Previous to writing her first book, "Will I be Alone Forever," Nikki was the Miami editor for Refinery29, the editor for DailyCandy Miami, and an editor at MSN. Her work has been seen in Town & Country magazine, Allure magazine, the Huffington Post, MSN.com, the Zagat, and others. Nikki is also a certified hypnotherapist with the International Association of Counselors and Therapists, a certified ThetaHealer, and a certified Reiki healer. Nikki resides in Miami with her family consisting of her husband, tween daughter, toddler boy, and three-pound Yorkie - who is also her desk mate.
WHAT YOU'LL LEARN
How to get over the fear of putting yourself out there in a big way

How to get clear on your message

Who your ideal reader is and how to identify them

The technical part of setting up a blog

To write a killer About Me page

To write engaging content

How to keep organized so you're not overwhelmed by regular posting

How to position yourself as an expert

How to get media coverage

How to make money while spreading your message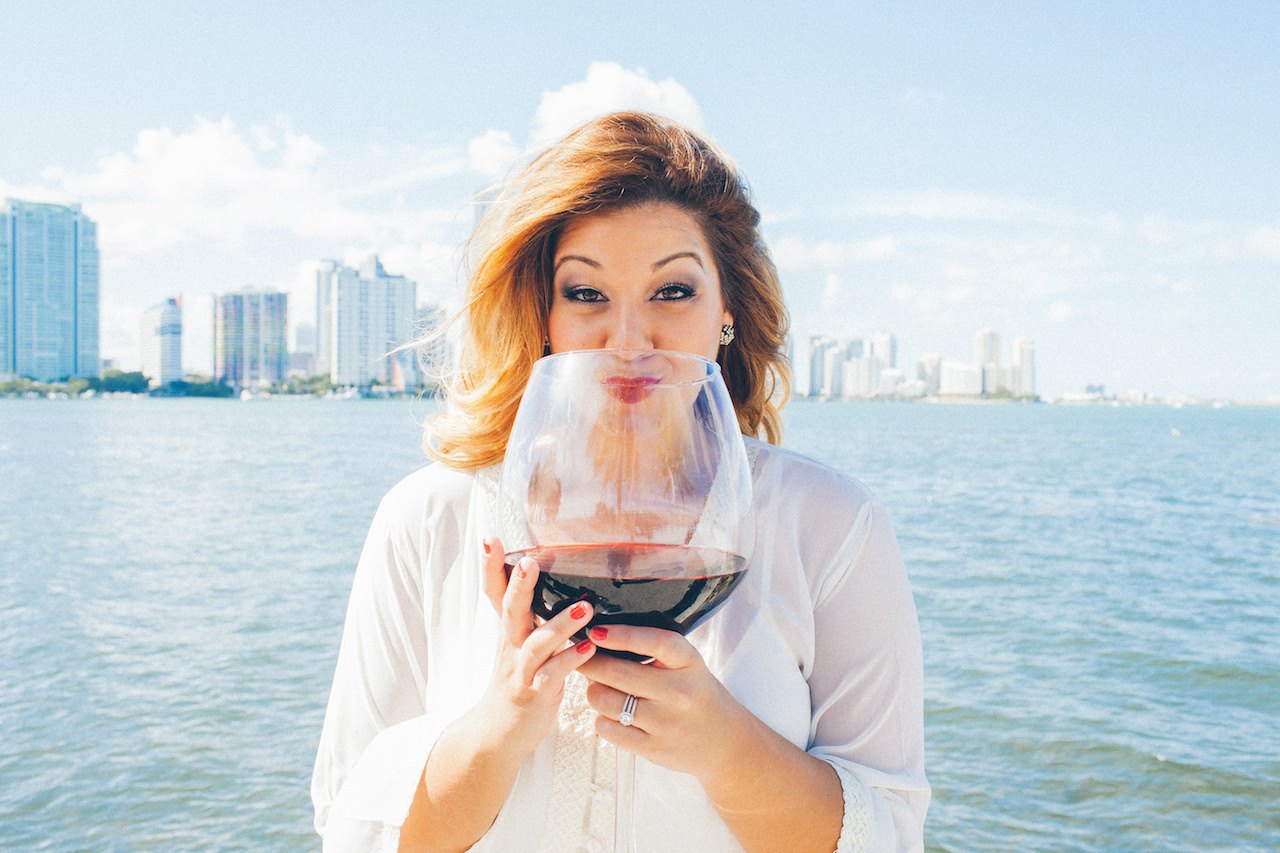 I had the opportunity to take Nikki Novo's Blogging Bootcamp. The course gave me the foundation to start my blog, Wine With Nat. More importantly, the inspiration to build Wine With Nat, a lifestyle brand aimed at inspiring others through my love of wine. The course provided me with the information I needed to launch my blog, and Nikki's mentorship inspired me not to look back and build something great. I recommend this course to anyone needing information and inspiration to launch their blog. I will forever be grateful to Nikki and all the friendships I made during the course.
-Natalie, Wine With Nat
COURSE OUTLINE
Class One: Getting Clear on Your Message
This class encourages you to get connected to why you started your blog or why you're thinking of starting it. You will be encouraged to understand the intention behind your venture. You will also learn to identify your ideal reader and how to connect to this person. Additionally, the course brings to light the universal setbacks new bloggers encounter and how to overcome them.
Class Two: Defining Your Brand
After being asked to interview your ideal reader, you will clearly identify your message and reader in this class. You will also learn to communicate clearly to the reader through the correct use of words and visuals.
Class Three: Your Brand Online
In class three, you will learn how to write a compelling About Me page. You are also educated on important pages for digital influencers like a Shop page, a Contact page, and a Work with Me page. Additionally, we'll take some time to look over all of our social media accounts and perform a brand audit to ensure our messaging is cohesive across all platforms.
Class Four: Creating Compelling Content
Class four teaches you how to create content like a small media company. You'll learn about editorial calendars and batching content to prevent burnout. Also in this class, you'll be taught what makes great content and how to create it.
Class Five: Positioning Yourself as an Expert
The fifth class teaches the importance of positioning yourself as an expert in order to obtain your goals of becoming an author, scoring sponsorships, and so on. You'll learn how to leverage traditional and new media by pitching yourself as an expert in your particular field. Also in this class, you'll learn how to become a contributor for other outlets and how these opportunities can help elevate your brand.
Class Six: Make Money, Honey
And, of course, the last class is all about making money. This class educates on traditional revenue streams of digital influencers, as well as introduces entrepreneurial philosophies so that the blogger can pave her own path. You will also learn how you can implement the different revenue strategies into your own brand.
Frequently Asked Questions
When does the course start and finish?
The course starts now and never ends! It is a completely self-paced online course - you decide when you start and when you finish.
How long do I have access to the course?
How does lifetime access sound? After enrolling, you have unlimited access to this course for as long as you like - across any and all devices you own.
What if I am unhappy with the course?
We would never want you to be unhappy! If you are unsatisfied with your purchase, contact us in the first 30 days and we will give you a full refund.
Why we Feel Our Class is Better than the Other Stuff out There
The Blogger Union is community-based, meaning we care about you and will be supporting you long after you launch your blog.
Our instructor, Nikki Novo, is a pro. Not only has she been teaching blogging since 2010, but she's had editor positions with the biggest names in the industry.
We're all about encouragement. We know you can get this information anywhere, but since we really care that you get your blog up, our program was designed to boost your self-esteem and bulldoze through fear and doubt.
This course was tested for two years before it went live online. We know it works. And we have the success stories to prove it. In other words: as a graduate of Blogging Bootcamp, you'll be in good company.